Antique / Vintage Telephones
Please note that this is our original vintage GPO telephone website, we moved this 8 years ago so please select the links below relating to the antique/vintage telephones you are looking for by clicking on one of the GPO telephones pictured below. This will then take you to our new websites for Antique Telephones, Bakelite Telephones, Vintage Telephones, Retro Telephones or Old BT Telephones. You will not be disappointed.
Vintage GPO Telephones
We have been collecting and selling the iconic black rotary dial Bakelite Telephones that you see in British theatre productions, period TV Drama's and lately in quiz shows for many years.
These types of period Bakelite GPO phones are becoming increasingly rare and are getting hard to find in reasonable/good condition. All these old telephones have been converted and serviced by ourselves so that they will function properly when connected to any modern telephone exchange in the UK. Only then after extensive testing do we put these Old Antique/Vintage Telephones up for sale.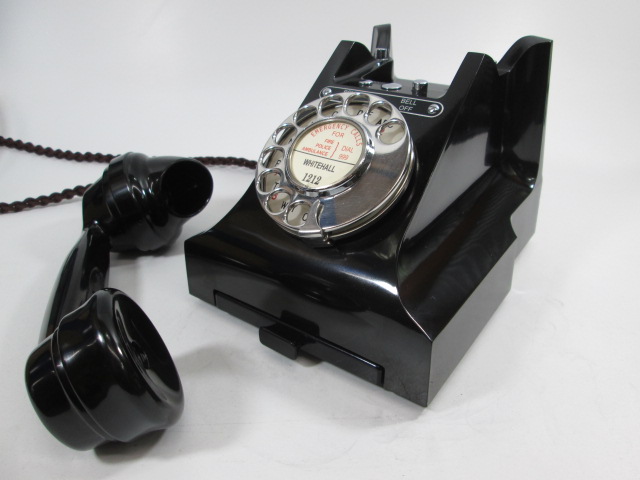 Old Fashioned Phones
Please note that this is our old original Vintage /Antique Telephone website, our new and improved website can be reached by clicking on the telephones you see pictured on this old site.
On our new vintage GPO telephone site you will find highly collectible old working Vintage Telephones for sale. These old dial telephones are circa 1910-1960 with a small number of 1970's (old not quite antique telephones). These old telephones include the iconic Bakelite telephone, the candlestick telephone, 1/232 (200 series) phones.
We mostly restore and sell Art Deco phones, including the classic 300 series black Bakelite telephones that you frequently see in old 1950s films or TV series such as the Deal Or No Deal Telephone, Ashes To Ashes Telephone or TV Burp Telephone. They are also cropping up in a lot of new TV adverts.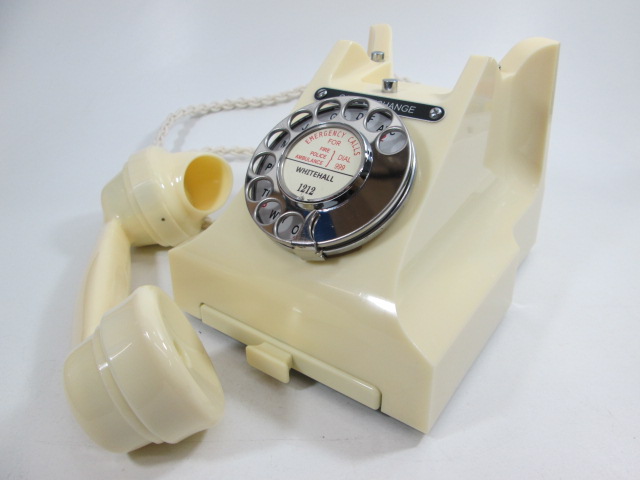 Many people miss the old rotary dial BT telephone that they used to have on display, and want to re-live the joy of a dial telephone or other types of traditional phone. You cant better a genuine old telephone they are fantastic.
If you would also like to own a classic nostalgic vintage telephone please look through our traditional phones and then pick out a superb vintage phone that suites your needs and style.
We have 1930's Bakelite Telephones, 1940's Telephones, 1950's Telephones, 1960's Telephones, 1970's Telephones and 1980's Telephones. Simply buy a Bakelite phone, old phone or traditional period phone made of lovely classic Bakelite, and enjoy the classic sound of an old antique telephone bell. No modern day Telephone can compare to these wonderful vintage GPO phones.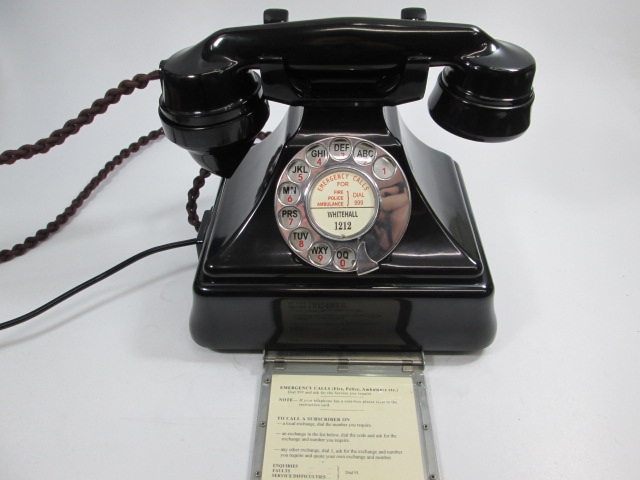 You can also see Retro Telephones and vintage telephones on display and for sale on our other website. Here you will find a wide range of high quality genuine Old GPO Telephones. We believe that you will not find better period telephones for sale anywhere else in the UK. All our old phones are genuine original antiques, not the low value poor quality modern copies that you see for sale in the shops or on various auction sites.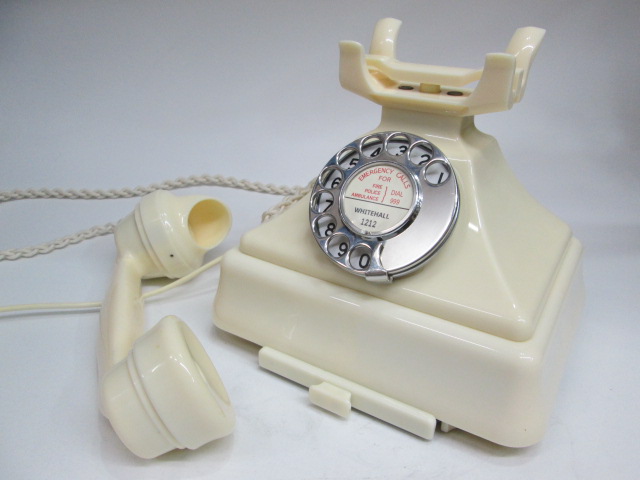 Genuine GPO Phones for sale
On display and for sale on our main Abdy Antique Telephones website you will see antique Bakelite phones, old telephones and collectable vintage telephones. This is the perfect place to see and buy an antique Bakelite telephone or a 1930's antique Candlestick Telephone.
We believe there are very few things as beautiful or collectible as a British vintage dial telephone. How often have you seen a black vintage telephone used as a theatre prop, or on TV and then thought I would love to buy and own an old telephone like that? Well now you can!